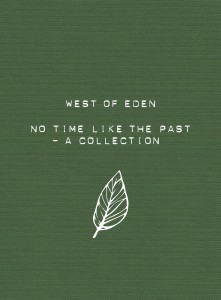 Hi every one!
We're extremely proud to present our new and first collection "No Time Like the Past"!
Celebrating 20 years together we are about to release this exclusive vintage-styled package containing a book about West of Eden and twentyfive of our most beloved songs spread over two CD's, including four previously unreleased tracks.
We hope you will enjoy this. We've worked hard to make it something special. If you fancy it, please order HERE. Bengans are fast, reliable and ship world wide, so don't hesitate. Release date: May 12.
Here's a teaser in the shape of a video for our new single "Twenty Years of Travelling" where you can follow us on the road, in the tour bus and on stage. Quite a nice little video

https://www.youtube.com/watch?v=6aaa2fn8H6U
We're touring our native country Sweden this spring and summer, but are coming down to Germany for a few dates in November. Stay tuned for more info.  Also coming up: China in October, and most likely The Netherlands in 2018. Hope to see you all soon.
And please follow us on Facebook and/or Instagram for more fun

West of Eden Loves you!