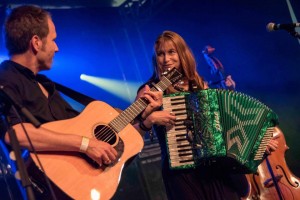 Hi,
West of Eden are back in Sweden after playing the Underneath The Stars Festival in the UK. A wonderful expereience.
We'll be touring Sweden during the rest of the summer before heading south for two concerts in Germany and The Netherlands in September.
These are the places where you can catch us: Welcome!
29/7: Frösövallen, Östersund SWE
31/7: Svalbo Café, Nora SWE
3/8: Stenkyrka, Tjörn (trio) SWE
4/8: Tivoliparken, Kristianstad SWE
5/8: Holma Konst, Höör SWE
7/8: Ljungs Kyrka, Ljungskile (trio) SWE
10/8: Staffansalen, Söndrum, Halmstad SWE
11/8: Gyllene Uttern, Gränna SWE
14/8: Musik på Billingen, Skövde SWE
1/9: Regina-teatern, Uppsala SWE
2/9: Musikvalvet Baggen, Stockholm SWE
3/9: Verket, Norrtälje SWE
4/9: Ölme Café, Kristinehamn SWE
23/9: La Borsa Roma Showroom, Behrendorf GERMANY
25/9: Podium Café, Steendam HOLLAND
For those of you who recently have discovered us, here's a link to where to buy our CDs on line: www.bengans.com
They ship worldwide.
Our website address is www.westofeden.com, but the best way to follow our whereabouts is on West of Eden's Facebook. Please do!
We will continue to send out newsletters once a month, but from now on only in English. We hope all you lovely Swedish fans can live with this.
We hope you have a fantastic summer and that we'll bump into you on some concert somewhere…!
Lots of love! /West of Eden