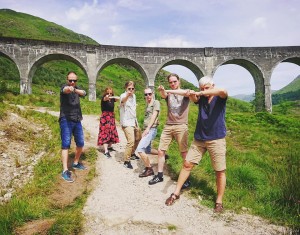 Hi,
West of Eden have just returned after spending a truly wonderful week in the UK recording our ninth album due to be released in 2019.
We travelled around, visitied various studios, and recorded with trad- and folk-legends such as John McCusker, Heidi Talbot, Damien O'Kane, Jarlath Henderson and Duncan Chisholm. We also filmed quite a bit…Very thrilled and happy about the outcome. Can't wait for you all to hear and see it!
Now West of Eden is taking the summer off except for the following dates, close to home, which we couldn't resist saying yes to

July 19: Tivoliparken, Kristianstad
July 20: In House Concert, Finjasjön, Hässleholm. Tickets: 0739-946344
July 21: Fyrens dag, Morups Tånge, Falkenberg
You find more dates for coming autumn concerts on our website www.westofeden.com . Tickets for Celtic Christmas (well, who doesn't like to think of Christmas now) is also up on ticnet now. The big shows in Gothenburg will be on at Dec 22, and there also will be some German dates this year! Welcome / Willkommen!
And next year we'll drive down to the Netherlands in February to play some theatres. Yihaa!!! More info to come.
We wish you all a pleasant summer!
/West
(and if you wonder about the photo: It's us under the Hogwarts railway viaduct casting some kind of spell…. Why not?)