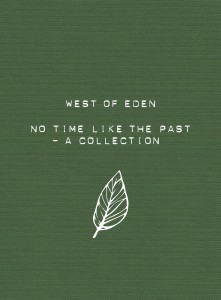 Hi,
Hope all of you out there are well!
West of Eden are enjoying a bit of a holiday after all the hard work on our collection-album "No Time Like the Past", a combined double-CD and book about our twenty years together.
We're glad to say that we've had some stunning reviews. 5 out of 5 in several Scandinavian papers, and Music Republic Magazine writes that there is "Something really honest, passionate and unpretentious about this superb band and these excellent songs. A great taster if you do not know their music already, and an essential addition to your collection if you do." Kind words!
So please get the album at HERE. They ship fast. And world wide.
Here's a taster in the shape of our new video "Twenty Years of Travelling" in case you have missed it.
And come autumn we're coming down to Germany for a couple of concerts. Hope to see some of you at the following places:
Nov. 2: Café Kommodig in Landhaus Schütt, Steinbergkirche (Flensburg area)
Nov. 3: St. Nikolai Kirche, Elmshorn
Nov. 4: Heidbarghof in Osdorf (Hamburg area)
Very welcome.
Have a nice summer,
/West of Eden
P.S. We're also on Facebook and Instagram. Please follow us if you want to