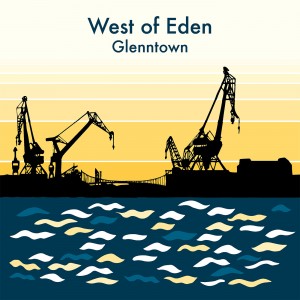 Hej,
Tack alla som kommit och sett oss i sommar. Är fantastiskt att så många lyssnar på oss. TACK!
Och snart 30.000 har hittills varit inne på nätet och tittat på Glenntown-videon.
Det firar vi med att hylla vår hemstad Göteborg live nu på lördag kl. 18.00 på Kungstorget i samband med Kulturkalaset.
Skall bli fantastiskt roligt. Och vi kan utlova en prominent och "hemlig" gäst. Ja, ni kan säkert gissa… 😉
Visst ses vi?! Come and watch the angels flying high!!!
I September avslutar vi sedan turnerandet på "Twisting River"-skivan med följande spelningar:
3/9: Hotell Clarion. Live At Heart, Örebro
4/9: Kvarnbydagen, Mölndal
5/9: Kultur på Mauritzberg, Hålanda.
Sen blir det nya satser, nya vinster. Julkonserter skall förberedas och ny skiva skall färdiginspelas. Jajamensan
Önskar er alla en härlig avslutning på sommaren.
/West
West of Eden Facebook