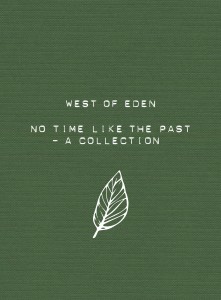 Hej,
Vi är oerhört stolta över att presentera vårt nya (och första) samlingsalbum "No Time Like the Past".
Vi firar våra första tjugo år tillsammans med detta exklusiva vintage-inspirerade paket som innehåller både en bok om oss samt en dubbel-CD med tjugofem av våra bästa låtar, inklusive fyra hittills outgivna spår. Ett av dessa är nya singeln "Twenty Years of Travelling" som du kan se videon till HÄR

Det går redan nu att förhandsboka skivan via Bengans så har du den direkt i brevlådan om tio dagar när den släpps.
Eller så kommer du och köper den billigare och får den signerad på vår release-spelning på Kronhuset i Göteborg där vi firar söndag den 14 Maj kl. 18.00.
P4 Live kommer att vara där, o även SVT. Lite gamla medlemmar lär också dyka upp. Hoppas på dig också!
KOM OCH FIRA MED OSS! (Biljetter Här)

Och vår fantastiskt roliga jubileumsturné där vi spelar olika låtar på varje spelning

är redan igång. Nästa stopp Uddevalla. Välkomna till:
4/5: Bohusläns Museum, Uddevalla
6/5: Stålboms Konditori, Falkenberg
12/5: Stinsens Hörna, Herrljunga
13/5: Klubb NäRA, Borås
14/5: Kronhuset, Göteborg
20/5: Stora Salongen, Lilla Edet
25/5: Kulturakademin, Motala
26/5: Salute, Lindesberg
27/5: Teater Klämman, Mellösa
1/7: Kanalyran, Håverud
Och för mera kul, följ oss på Facebook och/eller Instagram.
West of Eden Loves You!