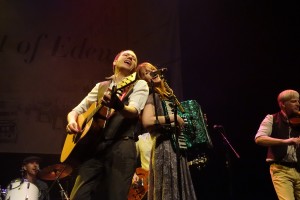 Just a quick note to let you know that West of Eden are heading south this weekend.
We're playing La Borsa Roma Showroom in Behrendorf, Germany this Friday, sept 23
And on sunday, sept 25 we're doing an afternoon show (3 p.m.) at Podium Café in Steendam, The Netherlands
Will be great fun! Very much hope to see you if you're around.
Peace & Love,
/West of Eden