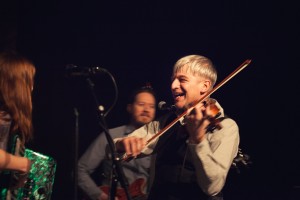 So, if you're living in the Netherlands or the north of Germany you will now get a chance to catch us live.
We're thrilled to come and visit the following places next week:
Germany:
5/3 Café Kommodig im Landhaus Schütt, Steinbergkirche / Quern
6/3 Heidbarghof Osdorf, Hamburg
The Netherlands:
9/3 Theater het Kruispunt – Barendrecht, tel.0180 61 59 58
10/3 Theater 't Voorhuys – Emmeloord, tel. 0527 69 99 07
11/3 De Tamboer – Hoogeveen, tel.0528 280 180
12/3 Schouwburg het Park – Hoorn, tel. 0900-4387275
13/3 Theater de Mythe – Goes, tel. 0113-213213
Hope to see you there!
Also our new album has received fantastic reviews!!!
Folking writes "When it comes to the 2017 Radio 2 Folk Awards nominations for Best Album, it would be good to see the horizons widened to accord this lot the fulsome recognition they deserve." while Keys and Chords gives it 5 out of 5 and states that "The wonderful voices of Jenny and Martin Schaub, the perfectly built up songs and extensive acoustic instruments make 'Look To The West' a formidable concept album." And that's just the start…!
If you want to lay your hands on a copy the best place to find it is HERE. And they ship worldwide.
All for now.
Love & Piece,
/West of Eden
www.facebook.com/westofeden