Welcome to West of Eden's official website!
Our new album Songs from Twisting River is released!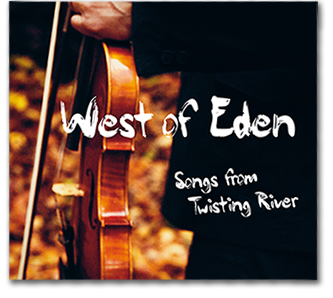 Click HERE to order it!
Recorded in South Yorkshire with producer Damien o'Kane, and featuring such  prominent guests  as Kate Rusby, Michael McGoldrick and Ron Block, this is West of Eden's finest offering to date.
A more acoustic and intimate album than West of Eden's earlier releases, and solid proof that West of Eden is one of today's leading contemporary folk bands!
"both album and band stand shoulder to shoulder with the best that today's homegrown folk scene has to offer" (Folk Radio UK)
"certainly one of today's most innovative folk bands" (Folkworld)
"Sandy Denny, the most vivid voice of the British folk rock scene is not dead, she lives in Sweden and her name is Jenny Schaub" (Kulturbloggen)